HITECH MOBILE RADIATION & HEAT PROTECTOR
Protect your life upto 90% from Harmful Mobile Phone Radiation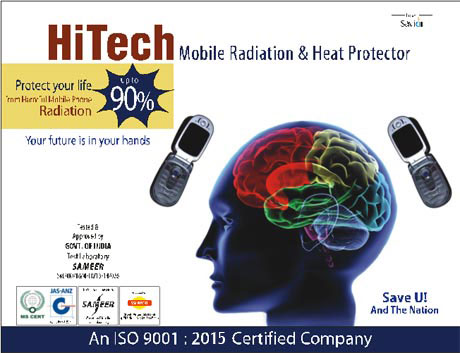 HiTech Mobile Radiation & Heat Protector helps you to protect from Mobile Phone Electromagnetic Radiation & Heat effect on Human Body.
Electromagnetic fields and public health: mobile phones
The electromagnetic fields produced by mobile phones are classified by the International Agency for Research on Cancer as possibly carcinogenic to humans.
Studies are ongoing to more fully assess potential long-term effects of mobile phone use.
WHO will conduct a formal risk assessment of all studied health outcomes from radiofrequency fields exposure by 2012.
HiTech Mobile Radiation & Heat Protector is Tested & Approved by SAMEER (a Govt. of India Test Laboratory) and a product of An ISO Certified Company and A Govt. Regd. S.S.I. Unit.
Mobile Phone Electromagnetic Radiation & Heat effect on Human Body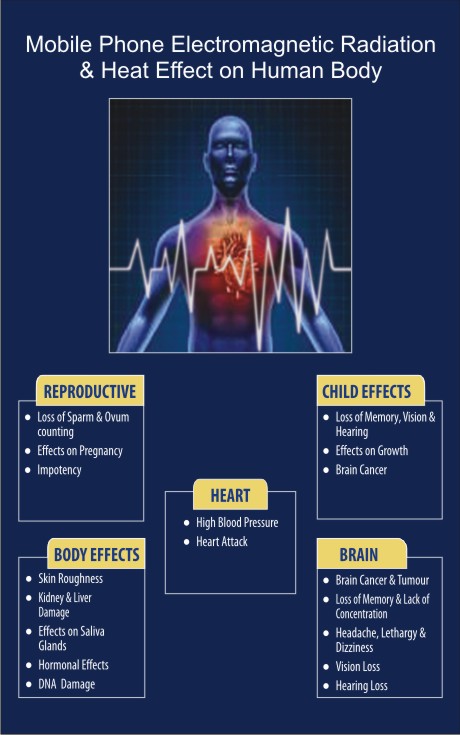 Features
| | |
| --- | --- |
| | Maintenance Free |
| | Easy Installation |
| | Environmental friendly |
Certifications